CREAMY ZUCCHINI SAUCE
This Creamy Zucchini Sauce is bursting with flavor! Made with paprika-roasted zucchinis, sour cream, garlic, and fresh herbs, it tastes great with pasta, over rice, or just with a slice of bread.  Read more
LOW-CARB EASY CHEESY ZUCCHINI BAKE
You'll love this Low-Carb Easy Cheesy Zucchini Bake which is the most popular zucchini recipe of all the Top Ten Low-Carb Zucchini Recipes on my blog!  Read More
Baked Zucchini Sticks (Oven or Air Fryer)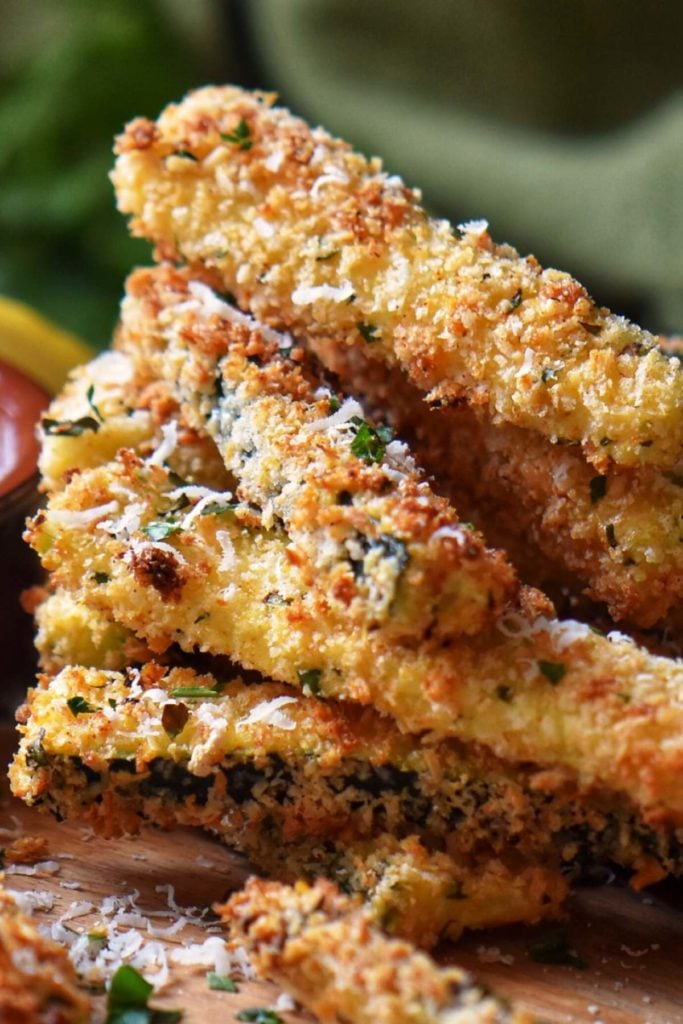 Are you looking for the best zucchini appetizer? Whether you bake them in the oven or in an air fryer, you are going to love these Baked Zucchini Sticks.  Read more .
Oven Roasted Parmesan Zucchini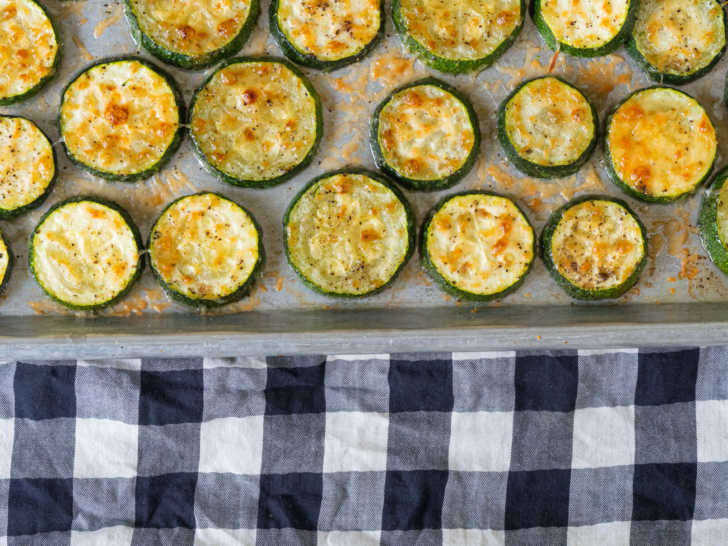 Have you ever planted one little extra zucchini plant in your garden and suddenly had enough squash to feed the neighborhood? It's the garden veggie that just keeps giving and giving and giving… so having a long list of ways to cook it is always helpful. This option, though, is probably my very favorite way to eat the bountiful green squash – it takes all of fifteen minutes to make and the zucchini melts in your mouth while the parmesan gives it a subtle little crunch. So yummy and so simple. read more
Zucchini Garlic Bites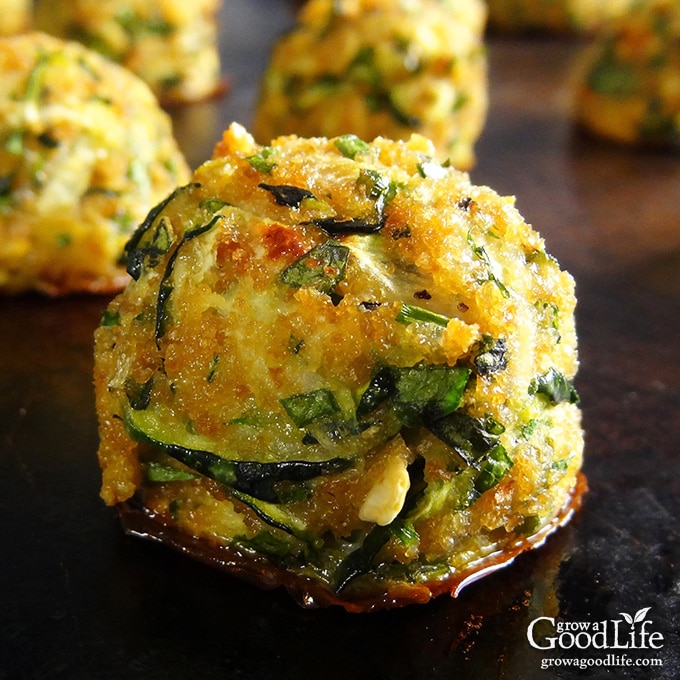 This tasty zucchini garlic bites recipe combines shredded zucchini with garlic, Parmesan cheese, fresh herbs, and is served with a marinara dipping sauce for an Italian inspired twist. Read More
Panko-Parmesan Crusted Zucchini Fries
Volume 0%
Skip the potatoes and make these Panko-Parmesan Crusted Zucchini Fries in the oven. Dipped in an egg wash each zucchini fry is rolled in a crunchy seasoned panko breadcrumb and Parmesan cheese mixture. They're then drizzled with butter and baked on an oven rack until crisp and golden. Dip in marinara sauce, Ranch dressing or your favorite fry sauce and enjoy.
Chicken Zucchini Casserole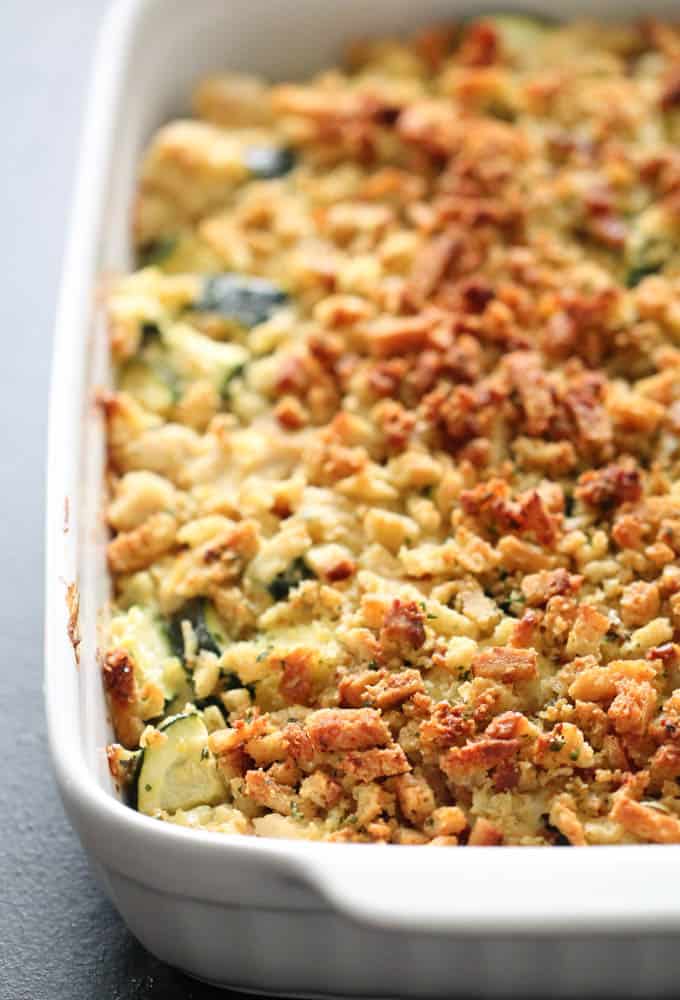 This Chicken Zucchini Casserole is a perfect weeknight dinner because it is easy to make and only uses a few ingredients. This delicious comfort food is made with chicken and zucchini tossed in a cream sauce and topped with stuffing and cooked to perfection. read more
MEXICAN ZUCCHINI BOATS
These delicious Mexican Zucchini Boats are so flavorful and scrumptious.This is the perfect dish if you love vegetarian dishes with some kick. Read More
ZUCCHINI GRATIN WITH YELLOW SQUASH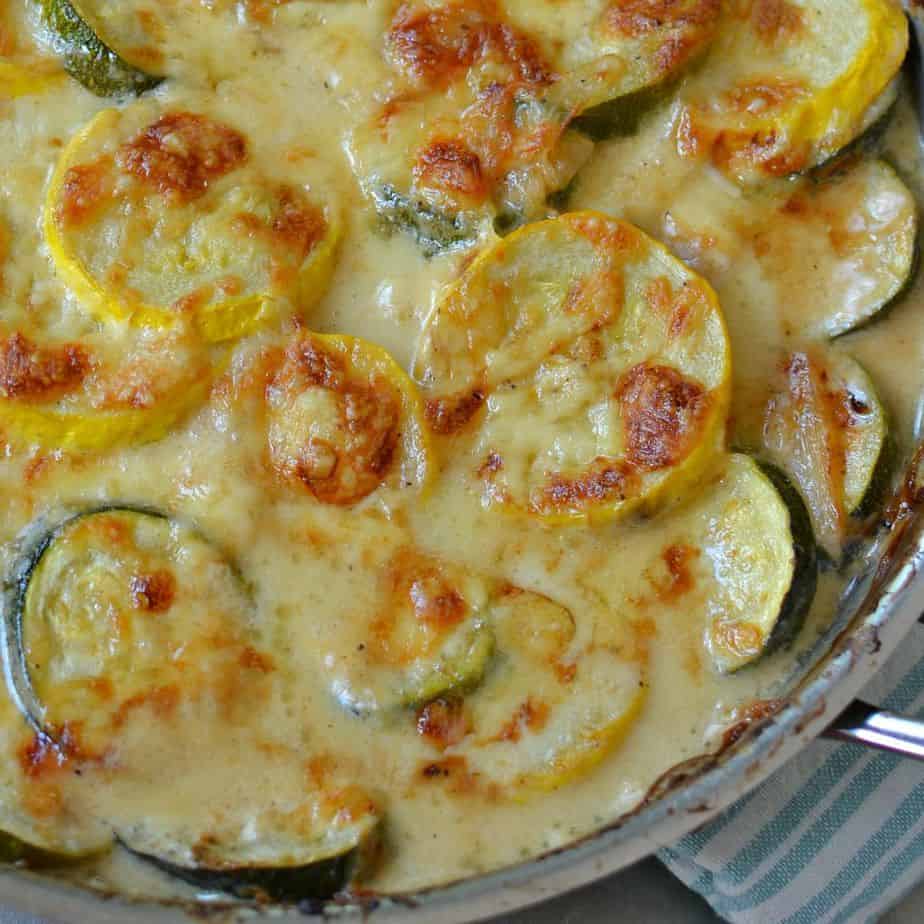 Zucchini Gratin with Yellow Squash is a luscious creamy cheesy medley of zucchini, yellow squash, onions and garlic. It is quick and easy to prepare.  It will make a summer squash lover out of you! read More
ZUCCHINI SOUP RECIPE
Zucchini Soup Recipe – creamy, low carb, low calorie soup, that comes together in under 30 minutes. This is seriously the best zucchini soup ever! Vegan option available. Kid friendly, perfect for a healthy start of the year. read more
Cheesy Zucchini Casserole (Low Carb & Keto-Friendly)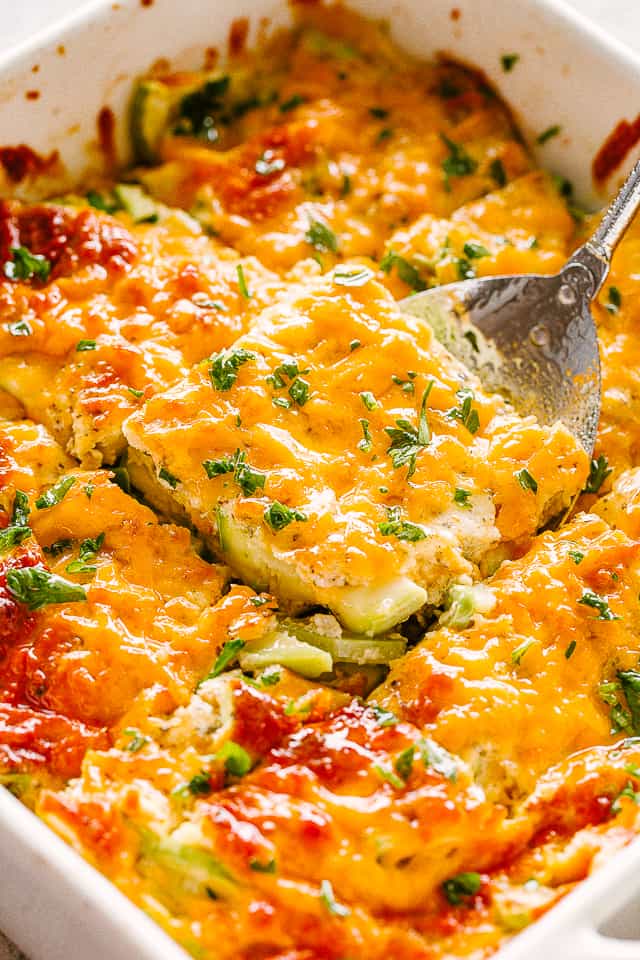 Zucchini Casserole – Packed full of fresh zucchini and cheddar cheese, this easy and creamy Zucchini Casserole is a delicious, low carb dinner that comes together in just 30 minutes! Read More
EASY CHEESY ZUCCHINI CASSEROLE
It's coming into late summer and that means the garden is kicking out plenty of fresh produce (more if those dang tomatoes ever decide to turn from green to red)! What is one vegetable that always seems to out produce what you can do with it? Zucchini! So try this recipe for Easy Cheesy Zucchini Casserole. Read More