Cobra Pose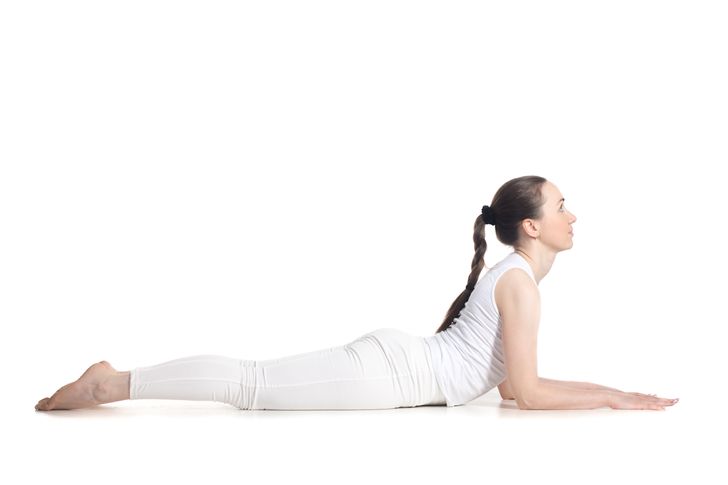 Bhujangasana, or the Cobra Pose, helps increase the lung volume, stretch the thoracic muscles, strengthen your abdominal muscles, and improve your posture:
Lie on your stomach and inhale deeply. Slowly raise your torso, and keep your lower body to the floor at the same time. Balance on your legs and arms.
Raise your head and look up.
Slowly breathe out and assume the initial position. Try increasing the time you stay in the pose with each repetition.