Is your birthday coming up? Are you super excited and want to have cute nails for your special day? If so, we are here to help! We have found 21 of the best birthday nail ideas from Instagram that will help you celebrate in style. There are designs with balloons, sparkly manicures, nail art inspired by birthday treats and more. Each one of these can show off your unique personality and whichever nail design you choose to wear, we hope you have a fantastic day!
1. BIRTHDAY CANDLE NAIL ART
The first idea that we have to show you features birthday candle nail art! The tips of the nails are painted to look like a cake and the rest of the nails have cute birthday candles. This is a fun nail design that is perfect for the celebrations! You can recreate this or make it easier but just painting one candle on each nail.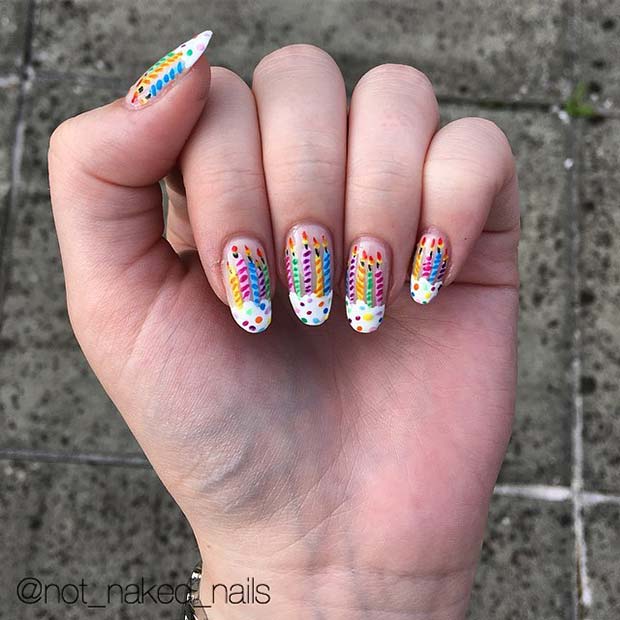 To keep reading ,please head on over to next